The Heart of our Library is where you can find valuable resources and enjoy your learning to the fullest. Being as a stepping stone, we are ready to serve you as a building block of your knowledge and we hope that you will be a building block towards sustainable development for our country and  other nations worldwide in the future.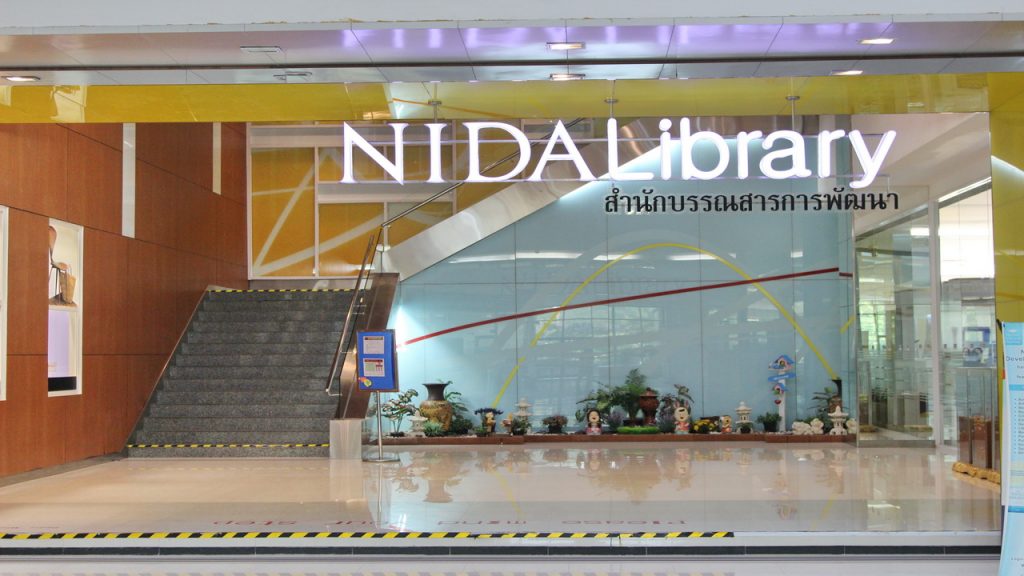 "Modern Resources and Quick Responses for Users' Satisfaction."
Having been the Heart of the National Institute of Development Administration as a central repository of information resources and research data, with the Heart of Librarianship we do commit to perform our best in rendering quality of services and quick responses for Library users' satisfaction.